Auto Repair and Maintenance in Minneapolis
Having some trouble starting your car in the middle of a frigid Minnesota winter? Does the sticker on your windshield tell you your car is due for an oil change? When the time for auto repair or maintenance comes, we hope you'll choose Quality Coaches, Inc.
Complete Auto Repair
At our shop, the focus is on complete auto repair in Minneapolis, MN. This means we're able to address most repair needs, bumper-to-bumper and everywhere in between. Some of our core focuses include: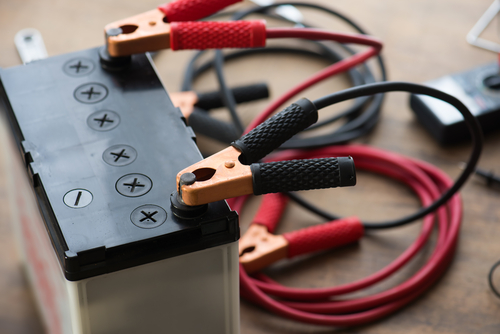 AC repair: Not getting cooled air in your cabin? Let us check your system to make sure everything in is full working order. From damaged lines to broken fans and everything in between, we're prepared to deliver repairs.
Coolant and cooling system repair: An engine that's unable to cool itself is one that's going to experience overheating issues frequently. Let our team take a look at your radiator and cooling system, to help you avoid costly breakdowns.
Engine repair: Problems with your engine spell doom for your vehicle. Whether it's head gaskets, the camshaft, pistons or plugs, our expert techs will go through and make sure your engine is getting the repairs it needs to function smoothly.
Engine rebuilding: Dealing with an engine that's suffered excess wear and tear? A rebuild could save you the cost of a brand-new vehicle investment! Come and see what our team can do for your engine in terms of a full and complete rebuild.
Transmission repair/replacement: If your transmission is slipping or grinding, come and see us first. We'll put in the work to repair it and, if need be, we can replace it entirely to salvage the rest of your properly-working vehicle.
Routine Auto Maintenance
While we pride ourselves on being a full-service auto repair shop in Minneapolis, MN, we put our foremost emphasis on preventative maintenance. By keeping your car in top working order, we can help you to stave off many avoidable auto problems.
Batteries: Let our team test your battery, clean the contacts and make sure it's properly charged to ensure you're not left stranded during the cold Minnesota winters.
AC recharges: Need your auto AC recharged to enjoy a cool breeze in your cabin? Stop by our shop for quick, affordable service.
Brakes: From pads and shoes to calipers and rotors, as well as service for your brakes lines and master cylinder, we're the foremost destination for brakes.
Check engine light: Don't ignore that check engine light! Instead, get to the bottom of what's causing it to shine. We'll diagnose minor problems quickly, to avoid major ones.
Oil changes: The single most important piece of maintenance you can do for your car is to keep up on oil changes. Stop in at our shop every 3-5k for fresh oil, lube and filter.
Suspension service: Damaged shocks and struts? Control arm rusted? If there's a problem with your suspension components, come to us for restorative maintenance.
Schedule Service Today
Schedule your repair or maintenance appointment with our shop and experience the very best in automotive care. Give Quality Coaches, Inc. a call at 612-824-4155 today.