Oil & Brake Service in Minneapolis
Oil changes can be one of the most overlooked, yet simple maintenance steps vehicle owners can take. Regular oil changes keep your oil clean and help maintain the integrity of your engine. Nothing may keep your engine running smoother, longer than keeping your oil clean through an oil change at proper intervals. At Quality Coaches, we are your local oil change experts.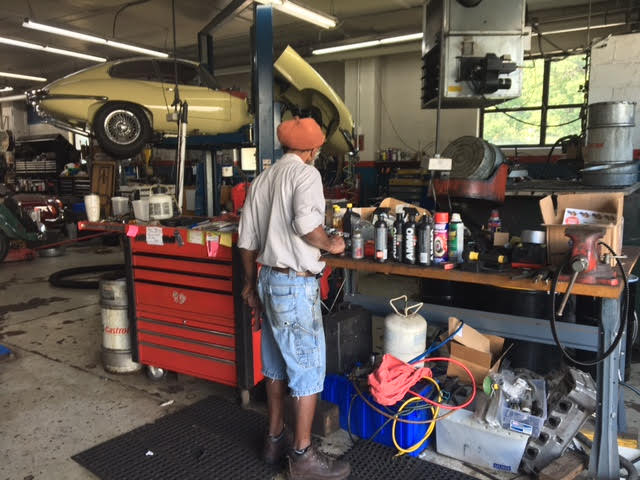 Motor oil is the lifeblood of your engine. It circulates throughout your engine, keeping moving parts operating freely and smoothly. It lubricates seals. It helps flush out dirt and tiny bits of metal. Without oil, your engine would quickly seize up. With dirty oil, your engine will gradually sustain internal damage that can be costly to repair. If oil gets too low, engine friction can cause your engine to overheat, potentially causing terminal damage.
The problem is, unlike gas, you are not forced get new oil with an oil change. There is no set limit. Most manufacturers and mechanics would suggest an oil change about every 3,000 miles, but your vehicle will not stop running if you don't. This allows many to procrastinate and put off an oil change, sometime to dangerous lengths of time or miles.
At Quality Coaches, we serve the Minneapolis-St. Paul, MN area with a full range of auto services, including routine maintenance like an oil change. We've been doing it for over 40 years. Our oil change service includes the appropriate oil for your vehicle along with a filter change. Because we are eco-friendly, you can be assured waste is disposed of properly. In fact, we are so environmentally friendly we use waste oil to help heat our shop!
When you get an oil change from Quality Coaches, it is also an opportunity to have trained experienced professionals also take a quick look under your vehicle. Oftentimes a trained eye can locate a minor problem before it becomes more significant. Just as importantly, oil changes can be used as the main trigger of your entire maintenance program.
Our mechanics can take the time during oil changes to rotate tires, perform a brake inspection, check belts and hoses, and other vehicle fluids. By getting your oil changed every 3,000 miles, you can better be assured that the entire health of your car is being better looked after.
Quality Coaches is pleased to serve vehicle owners in North Oaks, Dellwood, Bayport, Farmington, and Columbia Heights Our customers come from throughout the Minneapolis-St. Paul, MN area. If you are in search of a local oil change from an automobile service you can trust, we invite you to discover Quality Coaches.
We offer oil change services for all makes, and all models. Quality Coaches has been voted 'Best Car Shop for Women' by Minnesota Women's Press, we have a 5 star listing on both Angie's List and Car Talk, and we are an "Integrity Award Winner" from the Better Business Bureau. At Quality Coaches, we maintain cars, we repair cars, we restore cars, and we even race cars. Discover why more and more Twin Cities area car owners are turning to Quality Coaches for oil change service and all of their other routine maintenance.
Brake Repair – Minneapolis
Are your brakes squeaking? Are they making a grinding sound? Are your brakes feeling a bit soft? Is your vehicle pulling to one side when you brake? No matter where you live in the Minneapolis-St. Paul, MN area, Quality Coaches will get your brakes fixed right the first time. Each member of our team of automotive repair professionals has an average of over 25 years of service experience. They take pride in getting auto brake service done right the first time.
Most of us take our brakes for granted. We get in our vehicle and as long as it stops when we apply the brakes, we are satisfied. But brake wear happens gradually and you may not notice the difference as it occurs.
Front disc brakes are relatively easy to visually check for yourself. If you can see the pads through the open area of your wheels, you should check to make sure you have at least ¼ inch of material on the pads. If you have less, you can save yourself more costly repairs by having them looked at by Quality Coaches. Disc brakes also have a metal piece in place to audibly warn you when your pads are getting low. When you hear this high-pitched squeaking it is not just annoying, it is a built-in warning that your pads are worn. It is best to acknowledge that warning with a visit to Quality Coaches.
Brakes will also provide additional warnings to let you know they need attention. When you experience one of these warnings, it is best to take action as the problem will only get worse. That not only means it will be more expensive to repair but that it could be dangerous for you and your passengers. These additional brake repair warnings include:
Pulling to one side or the other when braking. This means your brakes are not wearing evenly. That could be caused by a variety of issues including a blocked or damaged brake line.
Pulsing or vibrating when stopping. While there are several potential causes of this, worn brakes are a good candidate.
The brake pedal is "squishy" or sinks toward the floor boards. This could indicate low brake fluid, a leak in a brake line or several other problems.
Brakes that grind with a sound of metal to metal. If your brakes have gotten to this point, see us at Quality Coaches ASAP. This means that you have burned through any braking material. What is stopping your vehicle is the pressure of metal on metal, and that is not good. If you catch this noise quickly enough you may be able to save your rotors by having them "turned" or ground evenly. Rotors however, like brakes, can wear and may need replacement.
Schedule Service Today
The key to brake repair problems are catching them early on. The other key is having auto brake service performed by a qualified auto service center with integrity and who guarantees their work. In the Twin-Cities area, that is Quality Coaches. We guarantee our labor for a year and our parts are covered under manufacturer warranties. The next time your brakes make the slightest squeal, rub, grind or swerve, bring your vehicle to Quality Coaches.