Mechanic in Minneapolis, MN
At Quality Coaches, Inc., we specialize in the repair, care and restoration of automobiles, across a wide range of makes and models. We emphasize preventative maintenance, to help our customers keep their investments running beautifully! We're also your destination for vintage British auto restorations, offering an unparalleled inventory of parts and unsurpassed restoration expertise.
First-Class Vehicle Maintenance and Repair Services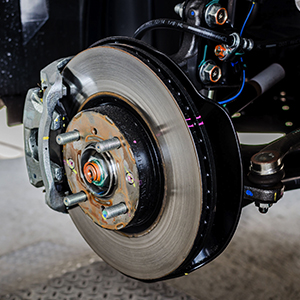 The secret to getting the most out of your investment in a vehicle is to work with a good mechanic in Minneapolis, MN. Staying up to date on routine maintenance and being able to get reliable service for unforeseen repairs will make all the difference in how well your vehicle serves you—and for how long you own it! Quality Coaches, Inc. is here to be your trusted partner for auto repair, care and even restoration. Our number one goal is to keep your auto in tip-top condition, no matter the make, model or year. We specialize in British automobiles and have a particular fondness for vintage cars, but the expertise of our mechanics in Minneapolis, MN is encompassing to meet the needs of our customers.
Whether it's problems with your battery and electrical system, issues with your auto AC, or mechanical troubles under the hood, our team is ready to help. We have the expertise, tools and state-of-the-art equipment to get to the bottom of any auto troubles you're dealing with. Plus, with our foremost focus on maintenance and scheduled services, we're even able to help prevent many of the problems other drivers deal with! Our friendly auto mechanics in Minneapolis, MN take the time to get to know your vehicle, so they can provide you with sound, honest advice about what services you need to keep it running. It's why customers have chosen to bring their vehicles to us since 1972!
Why our customers choose us
We're proud to maintain a 5-star listing on both Car Talk and Angie's List.
Our shop is a Better Business Bureau (BBB) Integrity Award winner!
We were voted the Best Car Shop for Women by the Minnesota Women's Press.
As a locally-owned and –operated shop, we put strong emphasis on our community and local customer satisfaction.
We focus heavily on auto maintenance, to help our customers keep their vehicles in tip-top condition for as long as they own them.
Keep Your Auto Running Right
Don't let auto maintenance fall by the wayside. Schedule an appointment with Quality Coaches, Inc. for top-tier auto care. We'll keep your car running perfectly for as long as you own it!